At the heart of any makerspace community are a handful of members who keep all the moving parts in motion. These special members are dedicated to the community and volunteer their time to; keep the equipment running, handle the more complex and dangerous machinery so members can accomplish their maker goals safely, keep the area clean and organized and sometimes they simply keep the coffee fresh and hot. All vital aspects of a thriving makerspace.
At the Quartzsite Gem & Mineral Club, the foreman and sawyers are key players in keeping members safe and supplied with ample slabs of stone for trimming and polishing. Specialized equipment, such as large rock cutters, are not something the everyday person or club member can navigate.
A handful of sawyers at the club rotate their schedules so a specialized rock cutter is always nearby to help members slice their rocks and start their art projects. During their shift, the sawyer processes the orders from club members and ensure their requested cuts are delivered safely.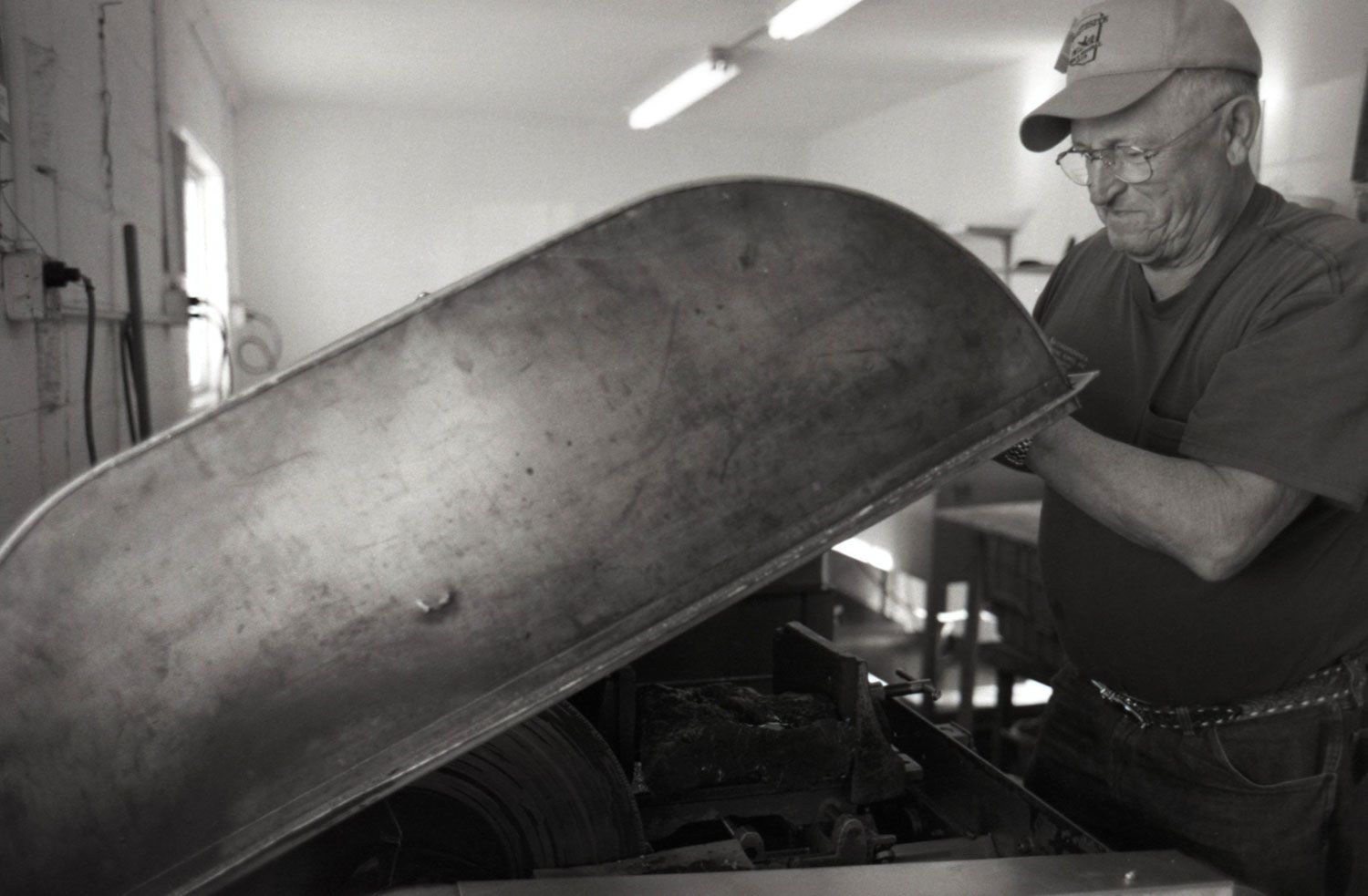 Sawyers use these large rock cutters to trim rough rock specimens into slabs that can easily be trimmed into shapes to begin the polishing process. The saw uses a large diamond blade to slowly inch its way through the rock while special mineral oil keeps the blade from overheating as it slices through the stone. Eventually, the cutter produces a thin slab of stone, about 1/4 inch thick, so the artist can begin the trimming and polishing processes.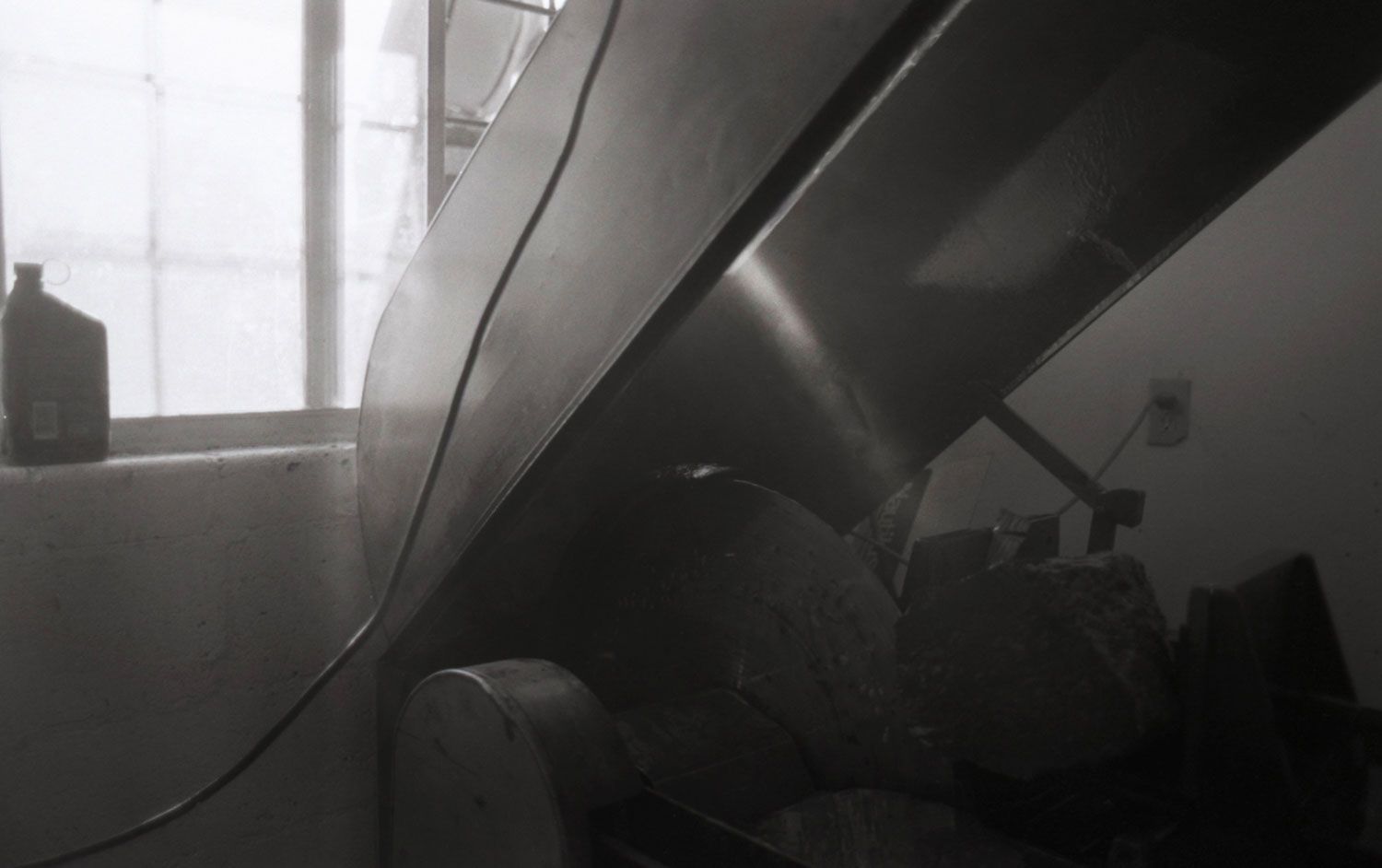 Maintaining the equipment at the Gen & Mineral Club is an almost full time job handled by the foreman and sawyers of the club, all of whom are volunteers. One cultural aspect of such a makerspace filled with elderly men is the propensity to gather around the equipment and socialize. I saw this often during my time at the club-- men gathering around large equipment or open truck beds to lean in and talk about the news of the day.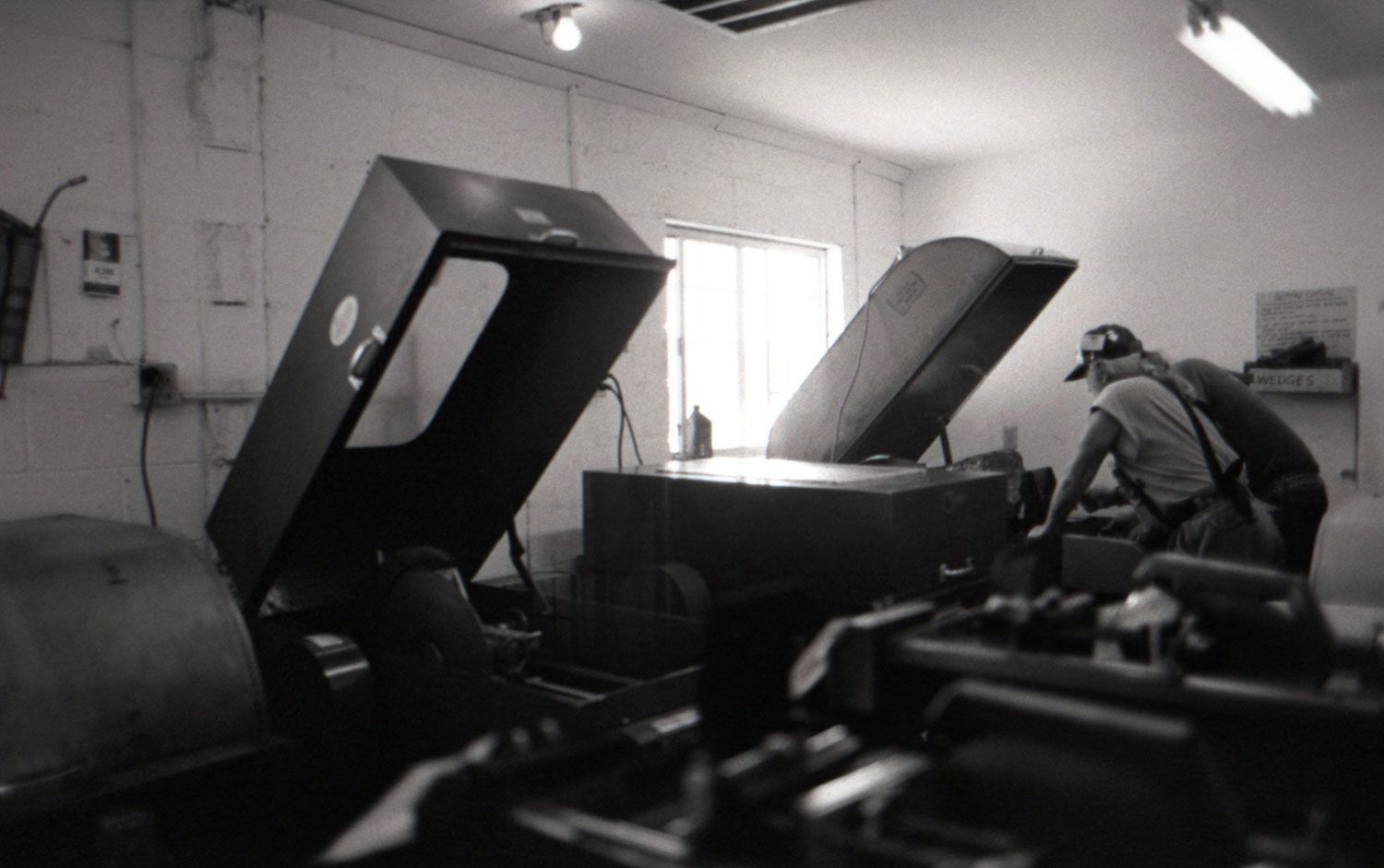 As a former truck owner, this was one of my favorite aspects of owning the vehicle. People naturally gather around the open bed of truck to lean in and talk about the news of the day. This was before modern trucks became Goliath monstrosities of impracticality, rendering them almost useless as a mobile social gathering space.
One element of participating in a maker community run by older artisans that I truly enjoyed was the social aspects inherent in almost every phase of the creation process. Gathering around polishers, the coffeemaker, the benches outside or even next to the loud machines provided the opportunity to storytell. And older artistans have so many stories to share.
I often wonder what future generations will be like as they age. Will they gather in third places and community makerspaces and simply talk to one another? Having grown up engrossed in almost entirely digital communications and virtual community containers, will younger generations gather around a bench or an open truck bed and simply shoot the breeze? Or are GenX'ers and Millennials the last generations to know what life was like before our entire method of communication and connection came through the devices in our pockets?
---
Dying Art is a deeper look at the elderly makerspaces in Quartzsite Arizona during the winter of 2010. These images show a simpler time. A time before smart phones rested in everyone's pockets. A time before identity politics and weaponized algorithms warped the elderly population's perception of the rapidly changing world around them. A time before this generation internalized a mass media machine designed to keep them engrossed in fear of the "other" and of the unknown. This generation entered the world during or just before the destitution of the Great Depression and left the world during a time of complete fear and hatred spurred by late stage capitalism and the politicians seeking unfettered power.
I look at these images and I am filled with a sense of sadness at the bitter-sweetness of it all. During my last few visits to this town at the end of the Trump administration, I could not enter these makerspaces anymore. The town, and a majority of its snowbirds, fell under the spell of Qanon and the winter rallies which were once filled with rock swaps and antique thrifting were now filled with imported cheap goods from China and an overabundance of tents selling Trump and Qanon schwag. The town itself felt unstable, unsafe and my elders, family and friends, regurgitated the talking points of hatred and racism that spent most of their days consuming on cable news channels.
So much was lost during the Trump years and the pandemic, but the passing of so many elderly filled with the rhetoric of an authoritarian regime determined to destroy progress and equality is one of the tragic losses that we rarely ever talk about. I don't blame this generation as much as I blame the media and the centralized social media platforms that weaponized disinformation to separate communities and make democracy a thought of the past. They succeeded and our elderly paid a very high price.
My only hope is that we can rectify the damage by ensuring that the mistakes and destruction of web2 are not allowed to replicate in web3. That's on us as stewards, builders, makers and creators in this ecosystem. We must ensure compassion is built into the code that powers our technology so we don't have another generation completely lost to the ills of algorithms and the politicians who weaponize them.
---
Dying Art is minted on Polygon using the Highlight platform with NFTs embedded into essays here on Paragraph. Part One is the first collection in a series of two and will contain editions of 25, 10, 5 and 1 of 1s. The 1 of 1s will only be mintable by those who have collected previous NFTs in the collection (or have collected previous art from my other collections— previous collectors will receive a Dying Art Collection NFT via airdrop). Prices are set in MATIC and will range from 45 Matic to 450 Matic.
All images were shot on Ilford Delta and Kodak TriX black and white film on my trusty 1V Canon film camera during the winter of 2010. The images were scanned in 2023 and are either 2400 or 3200 DPI, so they are printable up to 20x24 inches and each NFT collected come with complete Personal Use rights, so collectors can print for their own personal use.
Images were edited under the premise that if I couldn't have done the edit physically in the darkroom— which is how I worked for the first 10 years of my photographic career— then I wouldn't do the edit in Photoshop. Images were adjusted for contrast, dodged and burned in certain spots and had dust spots removed. I did leave some of the actual film anomalies in the images that contain them as a kind of homage to the analogue age and little Easter eggs of imperfection that can only be created by shooting on film and processing film in the darkroom.
Proceeds from this collection support my work in the impactDAO ecosystem and my academic work studying and archiving wisdom traditions through decentralization. Learn more about my work at the About link at the top of this page.
---
Proceeds from my NFT collections support my work in the public goods impactDAO ecosystem working to restore local media through decentralization at JournoDAO and my academic work studying and archiving wisdom traditions through decentralization.
Image featured in this article can be collected here: